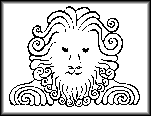 THE CASTLEBROOK TEAM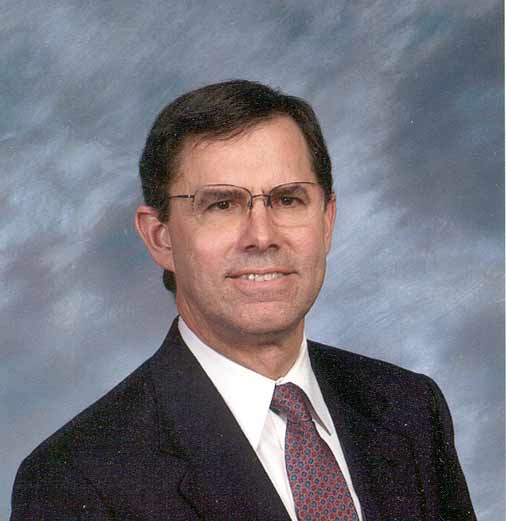 Doug Boettcher, CPM
President and Chief Financial Officer

Doug Boettcher formed Castlebrook in 1985. Since its founding, he has been actively managing, leasing, brokering and consulting for over 6 million square feet of commercial and multi-family properties. Previous to forming Castlebrook, he was senior vice president with Drexel Management, Inc., a subsidiary of the Vantage Companies in Dallas. In that position, he supervised the operations of 15 apartment and condominium communities located in several states. In addition, his duties included involvement in land acquisitions, development, renovation, and new construction.

Prior to this, Mr. Boettcher was the southwest regional director with Krupp Realty, a Boston-based real estate syndicator. He was responsible for managing properties in several states. During his tenure with Krupp, Mr. Boettcher was involved in the take-over of a large portfolio of apartments in Atlanta, purchased from Cadillac Fairview. He began his real estate career in Atlanta in 1975 while working on his MBA.

Mr. Boettcher holds the designation of Certified Property Manager (CPM). He has been active in the local IREM chapter, elected to the Executive Council as a vice president for 1991-92 and assisting in membership interviews and experience exchanges for the annual IREM Income and Expense Publication. He received his MBA in Finance from Emory University in Atlanta in 1977, and is a 1975 graduate of Ohio Wesleyan University. Mr. Boettcher is licensed real estate salesperson in Texas.

He is a former board member of the City of Dallas' Economic Development Advisory Board and is a former board member of the Board of Directors of the Dallas Small Business Corporation, which distributed federal 504 mortgage funding to area businesses. Mr. Boettcher also has served as a member of the Computer Information Systems Advising Committee of Mountain View College, as well as on various chamber of commerce committees. He has served as an Assistant Scoutmaster and Advancement Chairman with his sons' Boy Scout Troops and is father to 2 Eagle Scouts. Mr. Boettcher is a volunteer for Meals on Wheels and the "Holy Roller" transport program with Preston Hollow Presbyterian Church.

Familiar with a myriad of computer hardware and software, Mr. Boettcher has evaluated real estate software for the Institute of Real Estate Management's Journal of Property Management and also reviewed technical books for them. He has had four articles published in the Journal. Additionally, Mr. Boettcher has written articles addressing the commercial realtor's effective use of the Internet as a real estate tool and maintained a page of commercial real estate links in Dallas BOMA's Office and Commercial Real Estate Magazine . Three articles by Mr. Boettcher have been published in RedNews, a monthly Texas real estate publication.

Most recently Doug was asked by the Dallas County Medical Society to address real estate issues encountered by their Membership which resulted in an article in their November 2017 issue of the Dallas Medical Journal.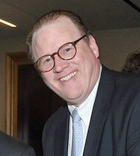 John Kerr Munson, RPA
Vice President
John Munson graduated from Trinity University with a B. S. degree in business finance in August, 1987. Mr. Munson is a licensed real estate broker. He has received his RPA (Real Property Administrator) from BOMA and is working toward his CPM (Certified Property Manager) designation from the Institute of Real Estate Management.
Active in real estate since graduation, Mr. Munson has extensive experience in industrial and retail property. His expertise includes managing and leasing over 250,000 square feet of shopping center property, including the supervision and management of construction of additional stores for national Tenants including Office Depot, Color Tile and Mattress Firm. Mr. Munson also shares his expertise with investing in single tenant NNN Investments and asset manages a portfollio of STNL Properties with such tenants as Sunbelt Rentals and Bobcat Equipment.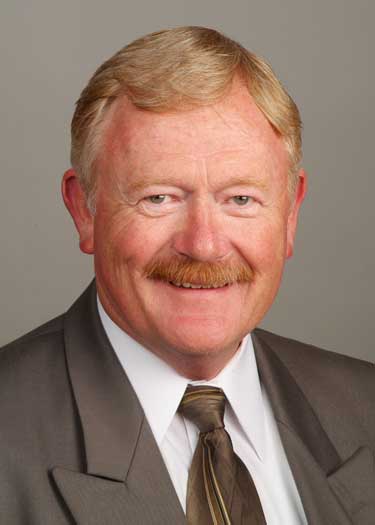 James L. Hitt, CPM
Vice President

Jim joined the Castlebrook Team in January 2010, after working the last five years in multi-family management and community association management. Prior to that he held various executive positions with MetLife Real Estate Investments, Hibernia Bank, Republic Bank and First Chicago Investment Advisers, where he supervised the management and leasing of multimillion dollar portfolios of office, industrial and multi-family properties.

Jim received his Bachelor of Science (BS) degree from Indiana University and his Certified Property Manager, CPM, designation from the Institute of Real Estate Management, IREM. Mr. Hitt has served in numerous leadership capacities with IREM, including multiple committee chair positions and several years as a Vice President on the Governing Counsel.

After serving as a musician in the Navy in Viet Nam, Jim married and they have two sons and a daughter; one an architect/project manager in Seattle, one a computer designer in New York and one who is a property/asset manager in Dallas.

Jim is active in the community supporting his grandsonís intramural football teams and serving as a mentor to the Dallas Real Estate Networking Group, a group dedicated to helping real estate professionals find job opportunities.