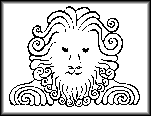 COMPANY BACKGROUND
Castlebrook Realty Group and Castlebrook Management, Inc. were founded in 1985 to meet the diversified needs of the growing field of asset managers and new institutional owners for diversified and comprehensive real estate services. Castlebrook has guided its clients through the turbulent and boom times since then. The Team currently represents individuals, physician groups, investor groups, corporations, banks, trusts and pension advisors.

From its inception, our philosophy has been to provide unparalleled service and professional advice to each of our clients.
Our single propertied investors are provided with a focused area of attention while our multi-property owners and asset managers are offered the benefit of "one-stop shopping" where all the needs of their multi-faceted property interests are met. Hence, the Castlebrook portfolio represents a diversified mix of commercial properties, including office buildings, retail centers, industrial/warehouse buildings and residential multi-family properties.
Castlebrook boasts a talented professional staff of CPMs (Certified Property Manager designation offered through IREM) and RPAs (Real Property Administrator designation offered through BOMA). Castlebrook also includes a team of leasing, brokerage, management and accounting specialists who are equally dedicated to serving clients.
Through this distinguished employee base and its state of the art technology, Castlebrook is able to offer its clients comprehensive professional management, leasing, brokerage, and consulting services. Best of all, each of our clients enjoys a direct line to the decision makers, thus avoiding the chance of putting valuable property into the hands of less experienced junior staff, a too frequent an occurrence in large firms. From concise, accurate, informative reporting to use of the industry's leading "Skyline Property Management" accounting system, Castlebrook works towards maximum value-enhancement of all our clients' properties, managing each property as if it were owned by Castlebrook.
In 1992, Castlebrook purchased and relocated into an office building strategically located in the Preston Hollow area of Dallas. This central location allowed the Castlebrook Team of professionals ready access to all parts of the metroplex as well as to both airports. "When we saw how much we were adding to the value of properties for others, we knew purchasing our own office building and enhancing its value was right in line with what we do best!" noted Doug Boettcher.
Castlebrook operates across the state of Texas with properties in Arlington, Dallas, Denton, Fort Worth, Garland and Lewisville and is currently planning to expand by opening offices in Austin, Houston, and Atlanta.